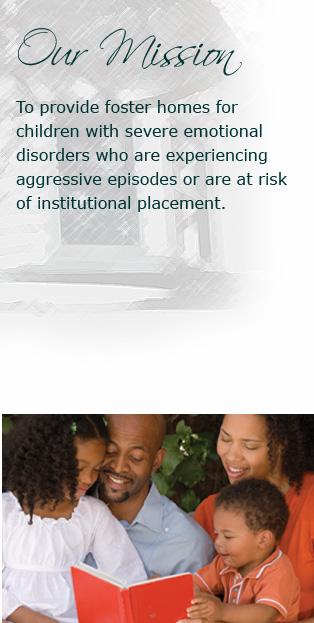 Child Placing Agency
Who We Serve
Children with chronic emotional disorders so severe they are considered appropriate for institutional placement. These children may have experienced early trauma such as fetal alcohol symptoms/effects, frontal lobe damage, physical and/or sexual abuse.
Program Goals
Provide safe short term family home for children at risk
Teach the child to manage their own behavior
Family reunification
Why It Works:
Our foster parents and treatment staff are highly trained and committed to successful outcomes for the foster children. We strive to produce successful family reunifications and are willing to do "whatever it takes" to achieve this outcome.

Our foster homes are supported by intensive treatment plans, 24 hour crisis intervention, emergency respite, and a full treatment team.
Treatment Components:
Activity Therapy Programming
24 hour crisis intervention in the home and/or school
Emergency and Planned Respite at MVP facilities
Parent Training and support
Additional services as needed